Our Promoters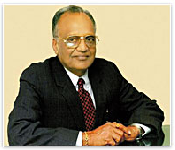 OP Jindal
Shri. Om Prakash Jindal, Founder Chairman of the Jindal Group was born on August 7, 1930, to a farmer in NALWA village of Hisar district of Haryana. Having interest in technical work from a young age, he started his industrial career with a small bucket-manufacturing unit in Hisar in 1952. In 1964, he commissioned a pipe unit, Jindal India Limited followed by a large factory in 1969 under the name of Jindal Strips Limited.
Shri. Jindal envisioned a self-reliant India in every sector of industry. To fructify this vision, he gathered the latest technical know-how from around the world and strengthened his own industrial establishment. Today, the Jindal Group is over US$ 12 billion (over Rs. 61,000 Crore) offering direct and indirect benefits to thousands of families.
Recognising his outstanding contribution to the Indian steel industry, Shri. Jindal was conferred with the prestigious "Life Time Achievement Award" by the Bengal Chamber of Commerce & Industry in November 2004.
A visionary, who is remembered for his business excellence and social responsibilities alike, Shri Jindal believed that without the upliftment of the weaker and backward sections of the society, a nation can never prosper. He thus spent a lot of time to alleviate poverty and boost the backward classes of the society.
He was above caste politics and wanted to secure a rightful place for the weaker sections in politics, regardless of their caste, colour and creed. He firmly believed that all differences could be amicably resolved with meaningful meetings and dialogues. He commanded great respect for such views. To realize this conviction, he was motivated into politics and attained great success here as well. He was elected as a Member of the Haryana Legislative Assembly several times and a Member of Parliament in the 11th Lok Sabha from the Kurukshetra constituency of Haryana with a landslide victory in 1996. He also served as the Minister of Power, Govt. of Haryana. This multifarious career was tragically cut short, when he died in a helicopter crash on March 31, 2005.
"Where others saw walls, he saw doors" - that is how Shri. Jindal's vision has been expressed. And he always led the way, whether the door had to be opened or broken. His journey from a humble origin to being a successful industrialist, a philanthropist, a politician and a leader, is sure to be a great source of inspiration for generations to come.
Website: www.opjindal.com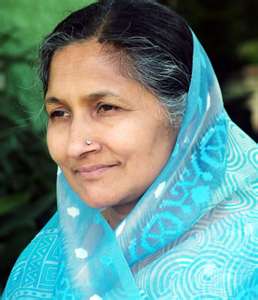 Smt. Savitri Devi Jindal
Smt. Savitri Devi Jindal is 'a lady with a mission'. She is a trusted figure who is committed to carry Shri O.P. Jindal's mission forward. She is the guiding force of the Jindal Organization. At the same time, she is also a woman with a 'human' heart who is always keen to help the common man in every possible way. She takes personal interest in philanthropic activities that include building and running schools, medical education trusts and donations to various religious institutions.
Smt. Savitri Jindal believes that corporate social responsibility and social development must go hand in hand. She is optimistic about the fact that this philosophy should be applied by every corporate organization. She dedicates ample time for alleviating poverty of the economically handicapped and backward people.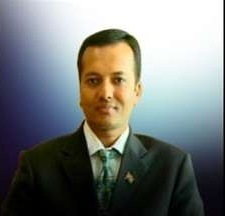 Naveen Jindal
Naveen Jindal is a Member of Parliament, Executive Vice Chairman and Managing Director of Jindal Steel and Power Ltd (JSPL), and a sports enthusiast. He is the youngest son of Sh. O.P. Jindal, the steel visionary and Minister of Power in the government of Haryana. At a very young age, Mr. Naveen Jindal transformed JSPL, a moderately performing company in the steel sector, into a star performer. After consolidating its position as a leading player in the steel, power, mining and infrastructure sectors, JSPL has recently diversified into the oil & gas sector.
Mr. Jindal is a management graduate from the University of Texas at Dallas, USA.
Mr. Naveen Jindal is not only a successful entrepreneur but also a caring politician and an effective parliamentarian. He represents Haryana state's Kurukshetra constituency in parliament. He started active participation in politics during his college days. He was the President of the Student Government and recipient of the 'Student Leader of the Year Award' - the highest student award at the University of Texas at Dallas.
Weeding out corruption, stabilizing the population, promoting a clean environment and providing health and educational facilities in every nook and corner of his constituency are on top of his political agenda. His ideology is to incorporate the best practices of business management into politics.
As issues of national pride and self-esteem have always been uppermost in his mind, Mr. Jindal single-handedly took up the cause of restoring in Indians a national pride, choosing the Tricolour as his symbol. As a result of his decade long struggle, the Hon'ble Supreme Court of India, in a historic judgment on 23rd January 2004 held that the right to fly the National Flag freely, with respect and dignity is a Fundamental Right of every Indian Citizen.
Mr. Jindal is a national record holder in skeet shooting and an accomplished Polo player. Currently, he is taking a lot of interest in promoting hockey, the national game of India.